Last week KC Controls and ABB teamed up to present a Lunch & Learn on Electromagnetic Flow.
Lead by Alan Hunt (ABB Product Manager for Measurement & Analytical UK and Ireland). Alan hunt explained how Electromagnetic Flowmeters are used for measuring for process management, revenue collection, liquid transportation and energy conservation, before giving an in-depth explanation of the product.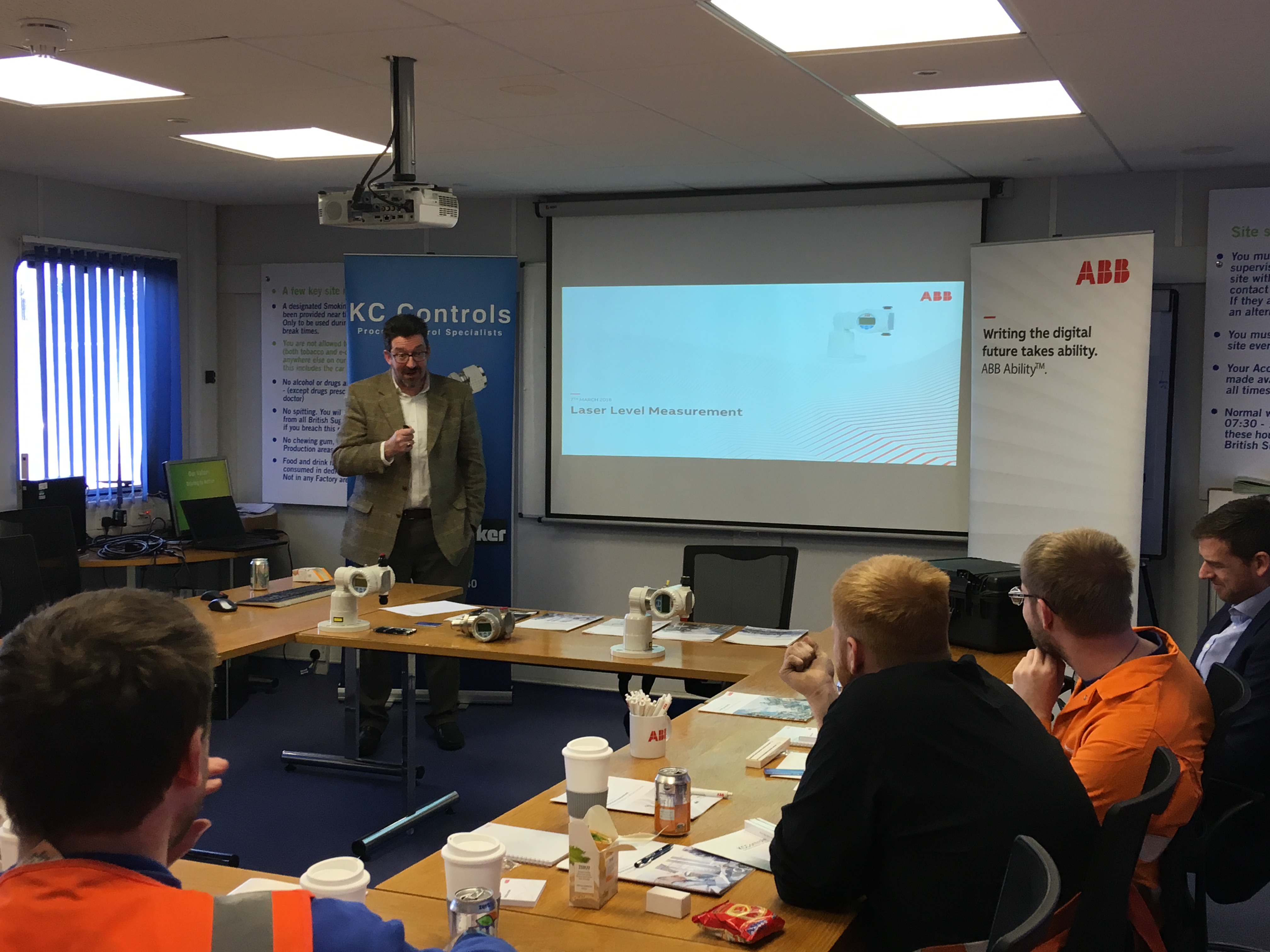 Yet what is a Lunch & Learn?
The overview is presented by a product specialist from either KC Controls or from the manufacturers, we represent such as ABB or Parker and more often than not, involves demo equipment to offer some hands on experience.
As a value added supplier KC Controls understands our customers sometimes need to understand some of the complex instruments or new technology on the market which can help to improve efficiencies in their processes. With this in mind we offer a free short single product overview located at your premises.
These lunch and learns are offered free of charge and can be a great way to familiarise your designers, engineers and/or purchasing staff with product which they are unfamiliar with and offer us the opportunity to add value to our customers.
If you would like to enquire about a Lunch & Learn, please feel free to fill out our contact form and a representative from KC Controls will be in contact.