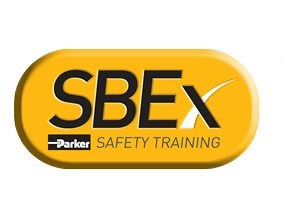 What is SBEx?
We can train your Instrumentation fitters, technicians and maintenance personnel to become Small Bore Tubing Experts with our dedicated SBEx training program, designed to help you save time, reduce overheads and increase safety.
Parker's SBEx Training methodology includes Q/A sessions, small group discussions, review sessions, hands-on practical exercises, tests, role-playing and guided practice with feedback.
Our world-class training is open for employees, distributors and customers, delivering on the following objectives:
Increasing understanding of small bore tubing systems and components
Improving small bore tubing systems safety
Reducing potential losses
Augmenting skills and confidence whilst working on small bore tubing systems
We offer the following SBEx training courses:
Low Pressure SBEx (A-LOK)
High Pressure Cone and Thread SBEx (Autoclave Engineers)
What's included?
The goal of our training is that knowledge is passed on throughout the organization so that all relevant personnel can learn the practical techniques involved with the selection and assembling of tube fittings, valves and pressure system components.
This training programme not only explains in detail the correct assembly procedure but also covers the following criteria:
Technical features of the product and why they are important
Tube selection and preparation
Typical installation problems and causes
Identification of different makes
Practical demonstrations and test
Following the completion of a practical test, certificates are awarded to the successful participants.
Register an Interest in SBEx Training
What Are People Saying About Us
"A massive thank you for KC Controls for sorting our order and improving the delivery date by 2 weeks.
It is greatly appreciated. Please pass on my thanks to the people involved as it has really helped us out the earlier delivery."
Manufacturing Company
"Thank you very much for dealing with this request very quickly and efficiently and for personally delivering the 25mm filter that we required. Impressive service indeed!"
Biotechnical Company
"Just want to say a massive thank you for your help in getting the delivery date of the above order improved. Great work and much appreciated."
Manufacturing Company