Petroleum and Gas Company
Impressed with the courier, the valves have arrived just after 8.30 this morning. Thanks for your excellent assistance in getting these to me.

Biotechnical Company
"Thank you very much for dealing with this request very quickly and efficiently and for personally delivering the 25mm filter that we required. Impressive service indeed!"

Manufacturing Company
Just want to say a massive thank you for your help in getting the delivery date of the above order improved. Great work and much appreciated.

Food and Beverage Company
KC Controls has been great, efficient and professional in dealing with our order. It is fantastic to have a company go above and beyond for a customer. We are also impressed with the extensive and accomplished products KC Controls have. Thanks again KC, we look forward to dealing with you again very soon.

Procurement Company
Just wanted to say thank you for this quote, this is by far the best response time with all information needed there so thank you!

Manufacturing Company
Sarah has been very prompt, efficient and professional in dealing with this matter and although you may say she is "just doing her job" sadly I find that these days customer service is generally very poor and it makes a refreshing change to deal with somebody who obviously knows its importance.

Instrumentation Company
Congratulations you now have two happy customers – 19th July is much better. Thank-you for all your efforts and for keeping us informed, the situation was dealt with most professionally and with excellent customer service.

Aerospace Company
Thanks very much for your efforts to get a quick delivery on the Check Valves. It really helped us to ensure our first system was shipped to the customer on time, and will hopefully lead to future orders for us both.

Manufacturing Company
A massive thank you for sorting out our order and improving the delivery date by 2 weeks. It is greatly appreciated. Please pass on my thanks to the people involved as it has really helped us out the earlier delivery.
Measurement performance at the speed of light Connection made easy!     The first flow measurement devices leading the way         The business case for digitization is undisputed   Power over Ethernet Omits the need for a separate DC power infrastructure...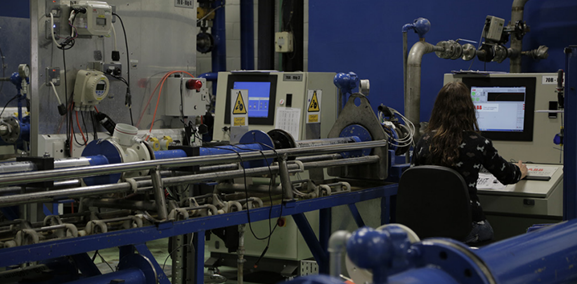 A variety of factors, including wear and tear and non-ideal installation conditions, can cause the performance of an instrument to deviate from its original calibrated values, making it important to check calibration on a regular basis.   Introduction The quality of...