The Coronavirus pandemic's impact on the food and beverage industry has been considerable.
Yet the sector remains resilient and businesses have innovated to meet changing market demands – and ensure they maintain operational capability. Essential manufacturing operations are faced with the challenges of maintaining worker safety while continuing to fulfill orders and meet delivery deadlines. Business interests are challenged to maintain profitability and cash flow to safeguard operations.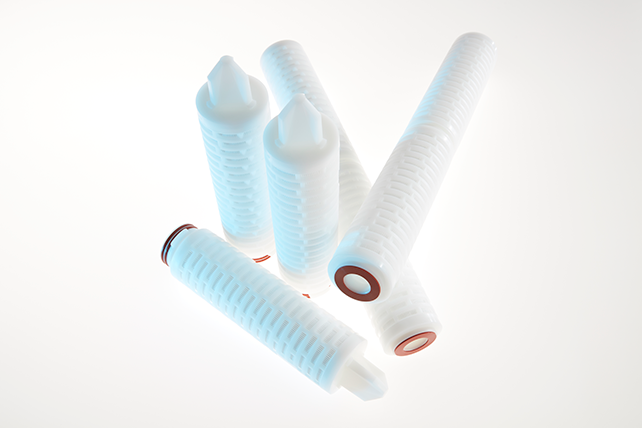 Even prior to the Coronavirus pandemic, producers in the food and beverage industry were focusing on driving cost reductions by making processes more efficient. The pandemic, however, has accelerated this push for greater efficiencies.
Across industries including dairy, brewing and wine production, effective filtration process optimization can have a significant impact on reducing production costs.
Parker Bioscience Filtration has extensive experience in optimizing filtration processes and works closely with customers to drive efficiencies. Specialist support from our technical service group (TSG) can help food and beverage manufacturers identify areas in their process where operational costs can be reduced.
There are many ways in which filtration processes can be optimized to reduce production costs – from the correct selection and sizing of the filters to choosing the right cleaning and regeneration regimes.
Operational efficiency is key to all manufacturing operations and having zero interruptions is the ideal scenario, as every interruption carries an associated cost.
Filtration solutions should not only safeguard against contamination but also need to minimize downtime.
Rapid remote monitoring and testing of filters can ensure that they are operating correctly, meaning that producers can reduce process downtime from filter change-outs, protect against product wastage from quality and contamination incidents and reduce operational costs by extending the life of filters.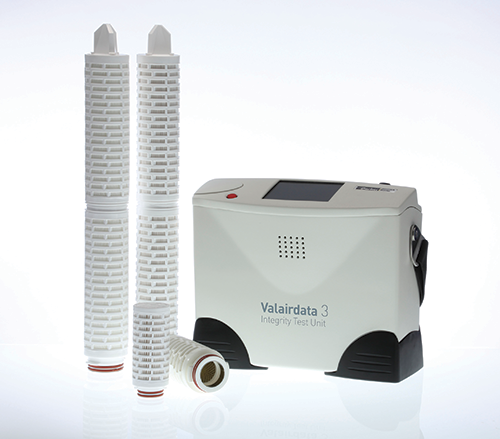 Historically, liquid-based filter testing has required long stabilization and test times. Parker's Valairdata 3 sterile gas filter integrity testing solution is an effective alternative. Lightweight and portable, it provides results on-site within seconds through an aerosol challenge which is fully correlated to aerosolized bacterial and viral challenges and is a reliable accurate method for detecting integrity. Further minimizing downtime, the test filter can be introduced back into the process immediately after testing with no flushing or drying required.
The right filtration solutions can increase efficiency in multiple applications, whether they are generating greater efficiency in yeast recovery from fermented liquids, reducing quality incidents at the aseptic packaging stage or dairy food operations, or increasing productive fermenter volumes through foam management in off-gas separation.
Furthermore, reductions in energy costs and water consumption can be achieved through cold filtration in place of pasteurization – for instance in the brewing industry, where sterile filtration is being used to provide effective microbial stabilization without the energy costs associated with operating heat exchangers in the flash pasteurization process.
There are also options for optimizing operational costs and minimizing change-out frequency through working with our TSG to develop optimized cleaning and regeneration regimes that extend the life and value of the filtration products.
Case study – how our TSG minimized downtime and increased efficiency for a large independent brewery
Our customer was using Parker's PEPLYN PLUS and BEVPOR filters to clarify and stabilize beer prior to bottling. The filters were installed in a bottling line which was cleaned, according to the manufacturer's specification, using alternating caustic and acid cleans.
The compatibility of the filters with the detergents and conditions was unknown. Therefore, the filters were removed from the line when it was cleaned, to avoid chemical damage, and then sterilized using an autoclave before being re-installed in the system.
The solution to the brewery's downtime issue was to implement a clean-in-place (CIP) program which allowed for the line to be effectively cleaned with the filters in place. To achieve this, our TSG agreed on a trial protocol with the brewery and conducted a compatibility trial to ensure that the filters would not be damaged during the CIP process.
The PEPLYN PLUS and BEVPOR filters were exposed to CIP cycles using an acidic detergent, which contained a mixture of nitric and phosphoric acid at a 1 percent concentration and a temperature of 140°F/60°C, alternated with a CIP cycle using a caustic detergent at 1 percent concentration and a temperature of 140°F/60°C.
We provided and installed the filters which were used in the trial on the brewery site and these were sent to our laboratory regularly for condition inspection and integrity testing. We also trained the team at the brewery in the use of a Parker BEVCHECK PLUS integrity test unit which they were able to use to verify the integrity of the final membrane filters after each CIP cycle. The process parameters and integrity test values were recorded by the brewery's own team and monitored by our TSG.
The result
The trial showed that after a period of six months and 49 CIP cycles, the filters remained integral – proving that they were compatible with the new cleaning method.
For the brewery, this was a significant development, as it meant that the filters could be left in-situ during the cleaning process, saving time and reducing operational costs.
For more information on Parker products or KC Controls services please call 01293 538940, or fill out the form below and a member of our team will be in touch.