Are you looking for the right level product for your measuring task? As a manufacturer of level products based on various measuring methods, we are happy to support you in this search with our expertise.  The choice of level measurement technologies is vast – contact and non-contact level measurement!
For so many level measurement technologies still to be in use, it stands to reason that each product in the level family of products has advantages and limitations in application. These are determined by conditions such as levels of steam, vapors, dust, liquid density changes, pressure changes, liquid viscosity, abrasiveness, foaminess, corrosiveness, temperature range, and amount of agitation. The physical installation conditions like agitators, blades, baffles, and other obstructions in the vessel where level is being measured will also influence the selection of a level technology.
The following overview provides some key data as a decision-making aid when selecting the level measurement method. When you invest in ABB's level instrumentation, you get a higher level of performance. You can count on superior product design, manufacturing, factory-trained and certified experts for all support, field service and repair. Our level experts will be happy to contact you for support.
Selecting the right level technology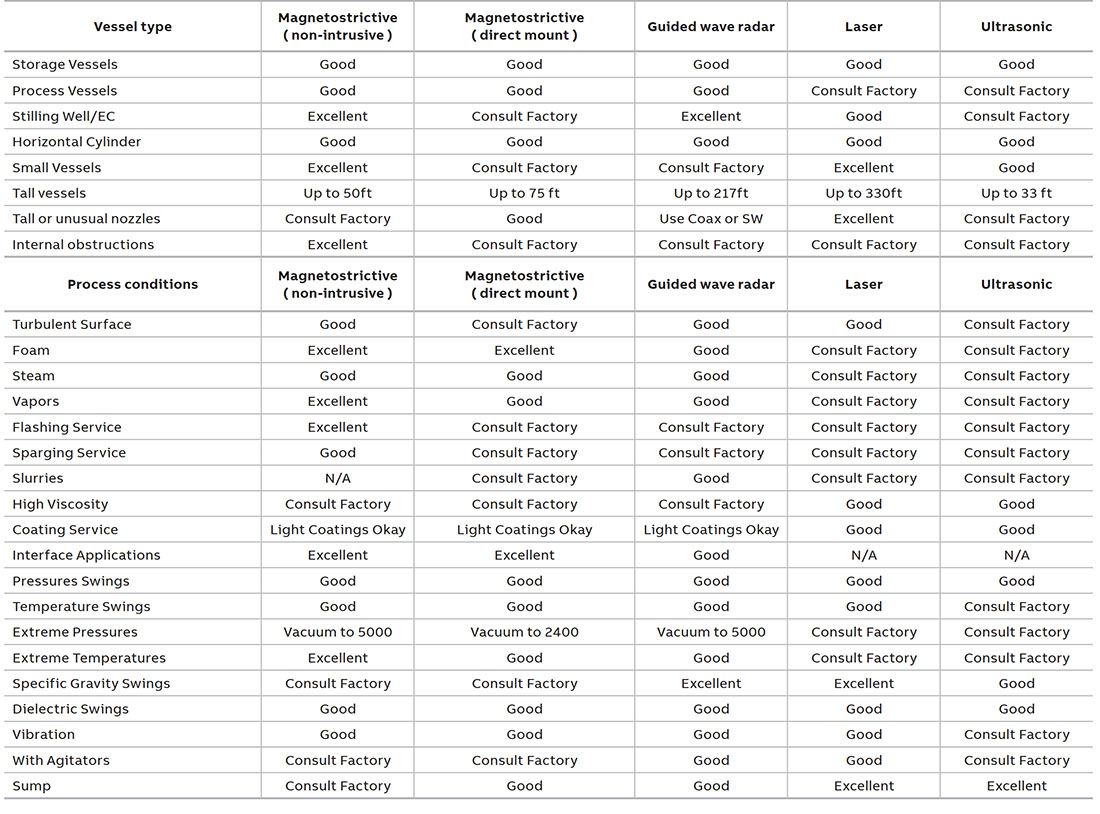 For more information on ABB products or KC Controls services contact us below and a member of our team will be in touch.